Richard Ford wins Princess of Asturias Award for Literature
Comments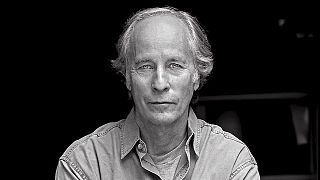 American writer Richard Ford received the Princess of Asturias Literature award in Oviedo on Wednesday.
Eight prizes are awarded annually, with the prize-giving ceremony later in the year that gathers the winners here at the Hotel de La Reconquista.
"Richard Ford received this award for his attention to detail" explained the President of the jury Dario Villanueva Prieto. " He is a true contemporary author and has an uncanny ability to connect with his readers."
After publishing two novels, 'A Piece of My Heart' (1976) and 'The Ultimate Good Luck' (1981), Richard Ford, who was born in Jackson Mississipi, took a job writing for Inside Sports Magazine. He then decided to write a book about a sportswriter which received public acclaim when it was published in 1986.
'The Sportswriter' was followed by 'Rock Springs', another highly praised book of short stories. In 1995, he was awarded the Pulitzer Prize and the PEN/Faulkner award for his novel Independence Day.
Ford, who now lives in New Orleans, recently published 'Canada', his first stand-alone novel since 'Wildlife'.
Richard Ford, 2016 Princess of Asturias Award for Literature. #PrincessAsturiasAwards. pic.twitter.com/MghlIGlEg2

— Fundación Princesa (@fpa) 15 June 2016