Saudi economic reform plan ready for approval
Comments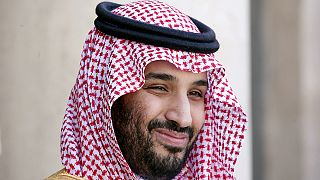 Saudi Arabia's National Transformation Plan is reportedly about to be given the green light by the country's cabinet.
The Reuters news agency said it has been told by a senior source a final draft of the plan has already been approved by the kingdom's Council of Economic and Development Affairs (CEDA).
Exclusive: Saudi reform plan approved by top economic council https://t.co/VnLURZ1Mgt

— Matthew Robinson (@mattenergy) June 6, 2016
The plan is central to Deputy Crown Prince Mohammed bin Salman 'Vision 2030' reforms announced in April, which are designed to restructure the entire economy and make Saudi Arabia less dependent on oil revenue.
After the final approval details are expected from various government ministers.
The wider reforms are expected to include subsidy cuts, tax rises, sales of state assets, a government efficiency drive and efforts to spur private sector investment.
Prince Mohammed was given a central role in decision making after his father, King Salman, became monarch early last year, taking charge of CEDA, which is a new supercommittee of top ministers charged with overseeing reforms.
Saudi Arabia finances now depend on oil revenue and its economic performance closely tracks government spending. But energy prices have plummeted since mid-2014, causing steep declines in income and putting growth at risk.
Last month the International Monetary Fund said the plans were "appropriately bold and far reaching".
IMF welcomes Saudi reforms | euronews, economy https://t.co/ipxbKcKZii

— howlingnews (@howlingnews1) May 19, 2016