US Senate passes bill for 9/11 families to sue Saudis
Comments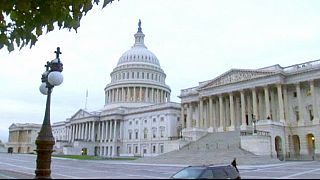 The US Senate has approved legislation that allows the families of 9/11 victims to sue the Saudi government.
Saudi Arabia denies any involvement in the 2001 attack on the World Trade Center and the Pentagon and has threatened to pull billions of dollars from the US .
The bill has been spurred by unpublished work that cites some evidence that Saudi government officials and other Saudi citizens living in the United States had a hand in the terrorist plot.
However a Sept. 11 commission, has since found "no evidence that the Saudi government as an institution or senior Saudi officials individually funded" Al Qaeda or the 9/11 plotters.
The "Justice Against Sponsors of Terrorism Act" (JASTA) still has to be put before the House of Representatives.
The bill is vehemently opposed by the Obama administration and the president has said he will veto it.
White House spokesman Josh Earnest explained: "This legislation would change long standing international law regarding sovereign immunity, and the President of the United States continues to harbour serious concerns that this legislation would make the United States vulnerable in other court systems around the world."
Republican senators have dismissed this argument claiming the bill is overdue and because it only applies to attacks on US soil, it does not risk lawsuits against the United States.