EU Commission calls for Schengen zone visa-free travel for Turks
Comments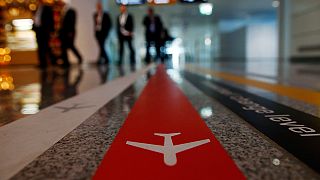 As expected the European Commission, in a wide-ranging press conference to outline major changes to immigration, asylum and refugee policy, is recommending that Turkey be granted visa-free status.
If adopted by the European parliament and Council, it means Turkish citizens will be free to travel and move within the EU's Schengen zone.
"Let me be very clear, the remaining benchmarks are challenging, and important and will require political determination for Turkey to fulfil the commitments it undertook on March 18. We will send our proposals to the European Parliament and Council. It should make it possible to take a decision by the end of June, based on what Turkey will have then delivered," said the Commission's First Vice President Frans Timmermans.
Several member states are against the decision, but Turks will be overjoyed as visa-free European travel has been a dream for years for families of the huge Turkish European diaspora.
The Turkish press is full of the news, and some speculation that Turks will now vote for President Erdogan forever for winning them this long-cherished right.
Critics say Erdogan has blackmailed Europe into offering the deal by threatening to abandon a March agreement paying Turkey to control flows of Europe-bound refugees, and take back those who fail in their asylum applications.