New support for Maelbeek victims as station readies to re-open
Comments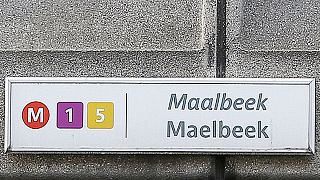 One month to the day after the Brussels attacks and members of parliament's investigation commission paid a symbolic visit to the Maelbeek metro stations, to hold a minute's silence and lay a wreath.
It was an 800-metre walk away from their offices, but what seems a lifetime away from Belgium before the deadly attacks, state of emergency, and manhunts.
One newspaper has revealed the new interior of the station, including a wall open for the public to post its memories and thoughts after the attack.
The metro renovation ends today and the station is officially reopened to relieved commuters on Monday. However at least part of it is likely to remain a shrine for some time with floral tributes to the fallen.
Life is getting back to normal, and to help that process the prime minister has announced a package of measures to support victims and relaunch the economy.