Libya's eastern army gains ground in Benghazi
Comments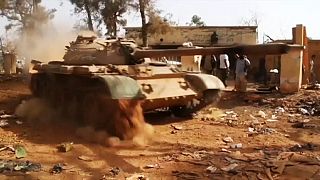 Libya's eastern army gained more ground in Benghazi on Tuesday (April 19) after a major offensive against rebels.
Dozens of Islamist militants were reported dead after troops loyal to the government based in eastern Libya swept into parts of the city.
The army also retook control of a local cement factory and university, two of the three last remaining militants strongholds there.
Benghazi, Libya's second biggest city, was the birthplace of the 2011 uprising that toppled and killed former leader Muammar Gadhafi.
The country has since been ravaged by civil war, and split between two governments – one in the capital Tripoli and one in the east.