China stands firm after US trade report slams 'Great Firewall'
Comments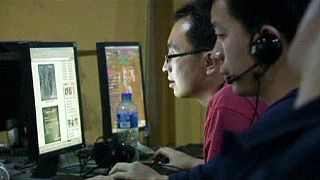 China's standing firm against the US, saying it will not change its policies on foreign investment in the country.
It comes after an American report labeled Beijing's censorship of the internet as a trade barrier.
China's foreign ministry says online services are vigorously expanding and providing a vast space for companies from other countries to grow.
U.S. labels China internet censorship a trade barrier in report for first time since 2013: https://t.co/NJz3VUfrvFpic.twitter.com/mkGEVyDpkz

— Reuters Tech News (@ReutersTech) 8 April 2016
The US had not listed China's so-called Great Firewall as an issue since President Xi Jinping took power in 2013.
That, despite widespread anger that the blocks limit access to information, email and search services.
But an annual report on foreign trade barriers released last week said that the worsening restrictions in China are damaging the business of US companies.
Websites for Google's services, Facebook and Twitter are all inaccessible.
Beijing says web controls help maintain social stability and national security amid threats such as terrorism.