Panama Papers: Mossack Fonseca reacts
Comments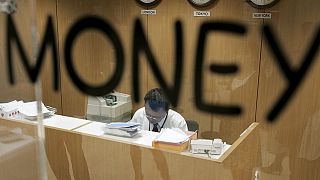 Edward Snowden labelled it "the biggest leak in the history of data journalism," but the release of the so-called Panama Papers had yet to draw a reaction from Mossack Fonseca – the law firm implicated – until now...
Co-founder, Ramon Fonseca, claims the documents were obtained illegally, through hacking. Although he confirmed many of the papers were in fact real, he maintained the company's innocence of wrongdoing.
"All those names that show up there, including the football players, including the mafia types, all of those are not our clients. They are clients of bank intermediaries, that bought one of our incorporated companies, sold it, and those people used it for who knows what,"
Fonseca said.
---
Biggest leak in the history of data journalism just went live, and it's about corruption. https://t.co/dYNjD6eIeZpic.twitter.com/638aIu8oSU

— Edward Snowden (@Snowden) April 3, 2016
---
---