ISIL suicide bombers kill dozens in revenge attacks across Iraq
Comments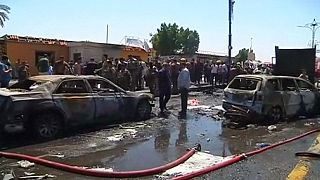 Dozens of people are said to have been killed in a series of suicide and other attacks across Iraq.
So-called Islamic State said it was behind the bombings targeting Shi'ite militias and Iraqi government forces.
It comes after a sustained military campaign against the Islamist group in its strongholds around the country.