Marco Rubio mocks Donald Trump's misspelled insults
Comments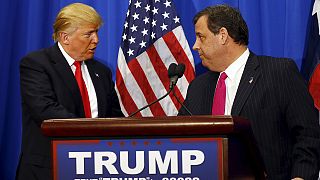 US Republican presidential hopeful Marco Rubio on Friday (February 26) laughed off insults hurled at him via Twitter by rival Donald Trump, making fun of his misspelling of the words "choker", "lightweight" and "honer."
"Lightweight Marco Rubio was working hard last night. The problem is, he is a choker, and once a choker, always a chocker! Mr. Meltdown," the billionaire tweeted.
Trump also said the US senator from Florida "looked like little boy" and that, according to polls, he had won the previous night's debate, a "great honer!"
"All right, what does Donald Trump do when things go wrong? He takes to Twitter! I have them right here, let's read some, you'll have fun," Rubio smiled, as he riled up the rally attendees in Dallas Texas.
"'Great honer!' I think he meant to say 'great honor' I don't know how he got that wrong, because the 'e' and the 'o' are no where near each other on the keyboard," he joked as his supporters roared with laughter.
Trump's tweets came one day after Rubio and rival candidate Ted Cruz ganged up on Trump at a raucous debate in a last-ditch bid to keep the real estate mogul from winning in states on Super Tuesday that could set him up to clinch the presidential nomination.