UK jobless rate unchanged, wage growth slows
Comments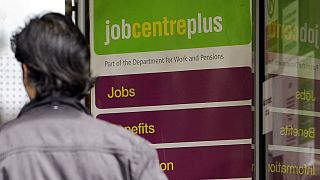 Unemployment in the UK fell by 60,000 in the final three months of 2015 to 1.69 million.
The jobless rate remained unchanged at 5.1 percent of the workforce – the lowest level in a decade.
But despite the strong labour market wage growth slowed, the Office for National Statistics said.
Total annual wage growth – including bonuses – was 1.9 percent compared to 2.1 percent in the previous quarter.
That subdued earnings growth, which is linked by economists to low inflation, makes it more likely the Bank of England will keep UK interest rates at a record low for some time yet.
Last month Bank of England Governor Mark Carney said he was looking for a pick up in underlying price pressures – chiefly wage growth – as well as above-trend economic growth and core inflation moving towards the inflation target before considering a rate hike.
The ONS said the number of people in employment rose to a record high of 31.42 million, taking the employment rate to 74.1 percent in the final three months of the year.
For Oct-Dec 2015 there were 31.42 million people in work and 1.69 million unemployed https://t.co/n8ZpP9U4Nxpic.twitter.com/IHlpgSikOs

— ONS (@ONS) 17 febbraio 2016
The total claiming unemployment benefits fell by 14,800 in January to 760,200 – the lowest since 1975.