Egypt awaits its revolution five years after Mubarak
Comments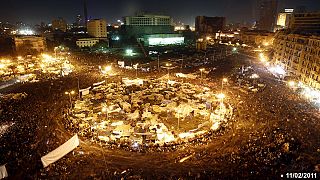 Thursday was the fifth anniversary of Egypt's "spring revolution", but the spirit on the streets seemed to be one of resignation, not the fervour of the new.
The promise of the end of the Mubarak era in 2011 has given way to disillusion, and yet the revolution appears to have stirred something of a political awakening among Egyptians.
"I participated in the revolution on the 25th demanding freedom and social justice and a better life with dignity. Five years after the fall of Mubarak, the situation is not different, and perhaps it is worse," said one elderly man.
The army takeover has resulted in a "you are either with us or against us " mentality in the regime and nation; it makes the job of Egyptian journalists harder, and they are finding things like scrutiny and investigation more difficult.
"The positive thing is that the Egyptians have returned to feel a strong affiliation to their country, and millions of them became interested in public affairs, regardless of their positions. They are either supportive of the current regime or against it," says the founder of the Arabic Network for Human Rights, Jamal Eid.
"On the anniversary of the fall of Mubarak, many Egyptians as well political leaders consider that the revolution is unfinished business, and that restrictive laws are gradually returning to surround the revolution again, while others believe that the total elimination of the old regime to achieve the full demands of the people needs more time and patience," says euronews' Mohammed Shaikhibrahim.