Peace talks do not legitimise Syrian rebel groups, says Russia
Comments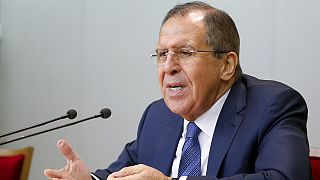 Moscow has agreed that two Syrian rebel groups taking part in peace talks are doing so on an individual basis.
Sergei Lavrov, Russian Foreign Minister, said their participation in the Geneva negotiations does not mean the two groups are legitimate and, he said, it does not mean they are not terrorists.
Lavrov was in the UAE meeting his Emirati counterpart.
"Their participation on an individual basis in the delegation formed at Riyadh meeting does not mean – and it is acknowledged by everyone including our American colleagues as co-chairs of the Vienna process – does not mean any acknowledgment of Jaish al-Islam and Ahrar al-Sham as partners in the negotiations," Lavrov said.
Meanwhile, Syria's government delegation chief Bashar Jaafari, arrived in Geneva on Tuesday for indirect discussions with the UN Syrian envoy, Staffan de Mistura..
Jaafari said he was still waiting for the UN envoy to provide a list of the opposition's negotiating team. It was therefore too early to start talks.
A UN source said de Mistura had promised to make that list available by Wednesday.