Former German FA chief Zwanziger in court over Qatar comments
Comments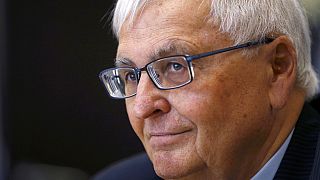 The civil case between the Qatari Football Association the QFA and former German FA president Theo Zwanziger began in Duesseldorf on Tuesday.
The case centres around Zwanziger's coments he made about the Gulf State last year when he claimed Qatar is "the cancer of world football" after FIFA awarded it the 2022 World Cup.
The ex-FIFA Executive Committee member is now being sued by the QFA for libel.
Zwanziger said: "I did assume that the freedom of opinion was guaranteed under the German constitution with which I grew up with and has a very high priority in our country. Because, otherwise democracy does not work. And it must be possible to criticise those conditions as we see them there and which I tried to improve for three years."
The 70-year-old has previously argued his words were directed against FIFA's system of awarding the World Cup to Qatar, not at the country itself.
Local media report the court has decided to reject the lawsuit, although the final verdict is expected on April 19.