World still three minutes from 'apocalypse' according Doomsday Clock
Comments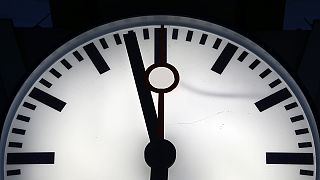 The "Doomsday Clock" which measures the likelihood of a global catastrophe is remaining at three minutes-to midnight – with midnight symbolising apocalypse.
The Bulletin of Atomic Scientists said that despite the nuclear deal with Iran, rising tensions between the US and Russia, North Korea's nuclear test and only moderate steps to address climate change all mean the world in still in danger.
'Doomsday Clock' showing how close we are to 'apocalypse' remains at 3 minutes to midnight. https://t.co/xEKR76rjHGpic.twitter.com/PdgooZv8bh

—

ABC

News (@ABC) January 27, 2016
The scientists behind the bulletin adjusted the clock from five minutes-to-midnight to three minutes-to-midnight last year.
The clock was previously at three minutes-to-midnight in 1984, when the bulletin said talks between the US and Russia virtually stopped.
This year they cited climate change, modernisation of nuclear weapons and outsized nuclear weapons arsenals as "extraordinary and undeniable threats to the continued existence of humanity".