ISIL horror video threatens France but Hollande extends State of Emergency
Comments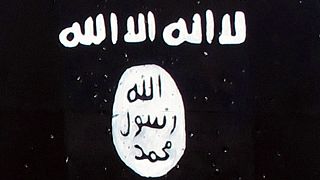 This weekend ISIL released a slickly-edited and stuffed with special effects video; 17 minutes long, it also contains doyens of beheadings, executions, and other scenes of unspeakable horror.
The video is in French, and specifically targets France and to a lesser extent Britain, promising more attacks to come.
It was all to honour the nine ISIL members who attacked Paris in November, and contained the first group photo of them, with their noms de guerre. Only the sole survivor, fugitive Salah Abdeslam, is missing.
Their identities were known, four of them were French, and native-born, from the Paris suburbs, Chartres, and Alsace. One was living in Belgium, three others were Belgians, born there, and from the Molenbeek district of Brussels. Two others have not been identified, but are believed to be Iraqis who entered Europe on fake Syrian passports via Greece.
Part of the video was filmed before the attacks, and contains messages from the attackers. In them they justify their actions in the crudest terms, and call for all those who support them in France to rise up with whatever comes to hand.
"You spit in their faces, you bash them in the head with a rock," exhorts one young man to his fellow would-be jihadis in France.
"I have decided to prolong the state of emergency because I know there's a threat out there and we will not give an inch. We will not give ground in fighting these people, nor in defending our freedoms, and this video only disqualifies ISIL from any role to play," said French President François Hollande on Monday.
Hollande is also flagged as a target. At the end a gunsight plays over Britain's Prime Minister David Cameron, too. "Kill them wherever you might see them" exhorts the propaganda video at regular intervals. The threats are being taken very seriously.