Shell announces profit slump ahead of BG takeover vote
Comments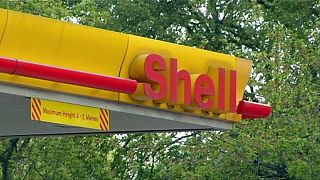 Royal Dutch Shell's profits have been hit by the further slide in oil prices.
Shell said it expects to report a near halving of profits in the last three months of 2015.
It announced preliminary estimates for its results to guide shareholders ahead of a vote on its $47 (43 billion euro) deal to take over rival BG Group.
At the same time BG said its oil production would be better than expected for last year due to production from new oil fields in Australia, Brazil and Norway.
Shell is banking on access to new resource-rich areas, especially in Brazil, to make the BG acquisition worthwhile.
Shell shareholders will vote on the takeover deal on 27 January to be followed by a BG shareholder vote the next day.
If approved it will be one of the biggest energy sector acquisitions in the past decade.
Norway's sovereign wealth fund, which is the second and fifth-biggest investor in BG and Shell respectively, said on Wednesday it would vote in favour of the merger.
Many of Shell and BG's big shareholders have voiced support for the deal but a slump in oil prices below $30 a barrel has raised concerns that Shell may be overpaying for the smaller rival.