Oil prices hit lowest in 11 years
Comments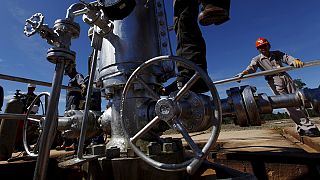 Oil prices have hit their lowest in over 11 years as the diplomatic fall out between Saudi Arabia and Iran has killed speculation that OPEC members might agree to cut back on production which would lift prices.
Benchmark Crude has slipped under 35 dollars per barrel for the first time since 2004.
Oil has slumped from above 115 dollars in June 2014. Falling prices have prompted some producers to pump even harder to compensate for lower revenues and to keep market share.
Evidence of slowing economic growth in China and India has fuelled fears that even strong demand elsewhere may not be enough to mop up the excess crude.