Spanish shares hit by inconclusive election outcome
Comments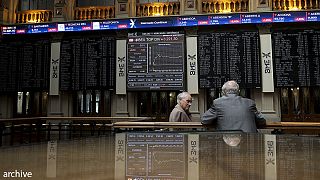 The inconclusive Spanish election result hit the market in Madrid, where stocks hit their lowest levels in three months and government bonds rose sharply.
Spain's IBEX stock index closed 3.62 percent down.
Spanish companies such as Telefonica and Iberdrola, and especially prominent banks such as Bankia and Caixabank were among the top fallers on the eurozone's Euro STOXX 50 index.
Neither the right nor the left won a clear mandate to govern in Sunday's poll.
"Markets fear uncertainty and yesterday's result shows total uncertainty. What government or pacts will be formed remains unclear. Left-wing parties may pact with 'Podemos' and that is not comforting, because it's an illogical and unpredictable party," said analyst Cristobal Herrera from consultants Llorente & Cuenca.
Spanish market gloom was not repeated elsewhere in Europe where shares gained ground.
Volkswagen and Ericsson were both notably up; the German carmaker has announced plans to improve management oversight, while the Swedish telecoms giant saw its biggest daily gain for nearly 18 months after settling a patent licensing dispute with Apple.