Shell plans 2,800 more job losses over BG bid
Comments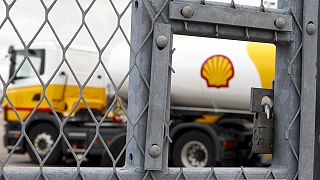 Royal Dutch Shell has confirmed plans for 2,800 more job losses should its takeover of BG Group succeed.
The cuts come on top of 7,500 redundancies already announced.
Shell's bid for BG worth some 64 billion euros cleared its final regulatory hurdle when the Chinese authorities offered no objections.
It means shareholders in both companies can proceed with votes early next year.
Shell says the additional job cuts are needed to achieve the expected benefits of the recommended merger.
The arrangement will give Shell greater access to the market for cleaner liquified natural gas as the world moves to combat climate change.
The value of the deal for BG shareholders has been hit by the collapse in oil prices.