Direct mail service to resume between US and Cuba
Comments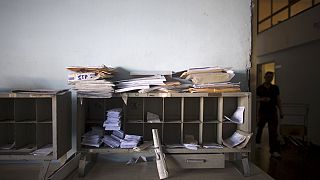 Cuba and the US have agreed to restore a direct postal service.
It is one of the first bilateral deals since the former Cold War foes re-established diplomatic ties in July.
A pilot mail service should get underway in weeks, with a permanent one set to get the stamp of approval after that.
Friday's announcement came ahead of the first anniversary of the 17 December announcement by US President Barack Obama and Cuban President Raul Castro that they would seek to normalise relations.
Direct mail talks had been underway even before detente, one of a number of areas of bilateral cooperation including drug interdiction, immigration and environmental protection.