Alleged Islamist militant arrested in Spain over plot to kill Swedish cartoonist
Comments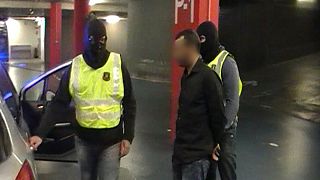 An alleged Islamist militant has been arrested in Spain's northeastern region of Catalonia over a foiled plot to kill a Swedish artist.
Ali Charef Damache, who has dual Algerian-Irish nationality, is wanted by the FBI for conspiracy.
It is said to be in connection with a foiled plot to murder a Lars Vilks, whose depiction of the Prophet Mohammad with the body of a dog triggered huge Muslim protests.
Damache was detained after police received information he was in Barcelona, according to one security official.
Colleen LaRose, a Pennsylvania woman who called herself Jihad Jane, is serving a 10-year sentence for conspiring, allegedly with Damache, to try to kill Vilks.