OPEC crude oil output rises to three-year high
Comments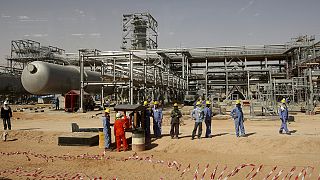 Unfazed by tumbling prices, undeterred by low demand, OPEC raised its production of crude oil to a three-year high in November.
Failure to agree a ceiling on output at last week's summit means members can ignore the global surplus and pump as much as they please.
As a steady rise in production continued, output rose by over 230,000 barrels a day in November to 31.7 million – the highest since April 2012.
By its own admission OPEC is producing 900,000 barrels a day more than it expects will be needed next year.
A slight fall in Saudi output is said to have been more than offset by a surge in Iraqi production.
Although several members are thought to have been opposed, OPEC's decision to maintain output seems to be aimed at squeezing rivals out of business.
This week has seen Brent crude prices drop to a six-year low.