US charges three in massive hack attack
Comments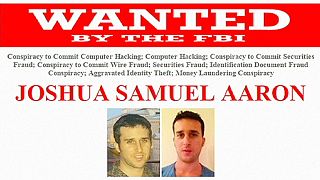 Three men, including two Israelis, have been charged in the US with offences linked to a computer hacking and fraud scheme dating back to 2007.
Gery Shalon, Joshua Samuel Aaron and Ziv Orenstein, allegedly launched a huge cyber attack on the JPMorgan Chase and 11 other companies, generating hundreds of millions of dollars. All three face a 23- count indictment with alleged crimes against companies which include The Wall Street Journal.
Separate charges have also been brought against a Florida man, Anthony Murgio, who operated a unlicensed digital currency service and had previously been linked to the breach at JPMorgan.
It's claimed the crime caused the exposure of personal information of belonging to more than 100 million people.