UN agrees new global flight tracking procedures
Comments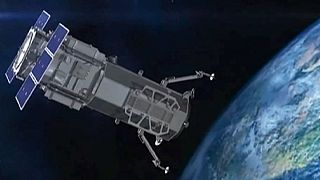 A global deal has been reached to track flights to avoid a repeat of planes disappearing without a trace.
The decision was taken at a UN conference in Geneva.
The agreement means that satellites will be able to receive transmissions that aircraft currently send only to other aircraft and to ground stations.
It comes after regulators and airlines were criticised for their slow response to French tracking recommendations after the crash of an Air France jet in 2009.
After the still unsolved disappearance of Malaysia Airlines Flight MH370, civil aviation authorities were under further pressure to adopt new tracking guidelines. These will include aircraft sending their position at least every 15 minutes, or more in case of emergency.