World's largest mobile operator Vodafone hails European recovery in latest results
Comments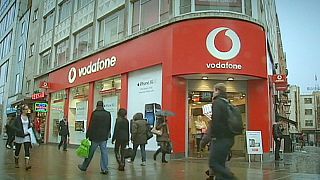 The world's largest mobile operator, Britain's Vodafone, has reported a better-than-expected increase in revenue growth in the second quarter.
Its organic service revenue growth – based on its own resources – was 1.2 percent, up from 0.8 percent in the first quarter and well above the 0.9 percent that analysts were expecting.
Core earnings also rose more than expected, by 1.9 percent to 5.79 billion pounds (8.17 billion euros) in the six months to the end of September, as investment in Vodafone's networks began to pay off.
"We have reached an important turning point for the group with a return to organic growth in service revenue and EBITDA (core earnings) in the first half of the financial year," Chief Executive Vittorio Colao said on Tuesday.
The company says it has benefited from a steady improvement in Europe's economy – particularly in southern countries – enabling it to offer 4G services to 80 per cent of its customers.
But Vodafone says markets remain competitive and European service revenue still fell in the second quarter.
Investors have refocused on Vodafone's performance in markets like Germany, Spain and Britain after talks with cable operator Liberty Global about an exchange of assets were abandoned in September.