US posts weak GDP data but consumer spending healthy
Comments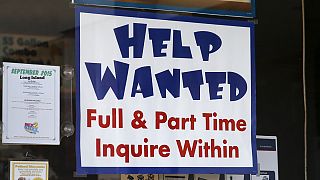 US economic growth braked sharply in the third quarter as businesses cut back on stocking already full warehouses.
GDP increased at an annual rate of 1.5 percent, slightly less than economists had predicted, and down from 3.9 percent in the second quarter, according to the Commerce Department.
But analysts say they expect a recovery in the fourth quarter given solid domestic demand.
Consumer spending, which accounts for more than two-thirds of US economic activity, grew at a rate of 3.2 percent.
The news could encourage the Federal Reserve to raise interest rates in December – as it hopes to do.
It has downplayed concerns about global growth, pointing to the US job market's recovery and the economy's capacity to absorb a rate increase. The main rates have been near zero since the end of 2008.
On Wednesday the Fed described the economy as expanding at a "moderate" pace.