US and Russia sign deal to minimise risks during air strikes over Syria
Comments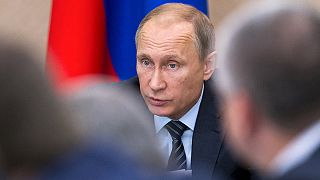 US and Russian military officials have signed a memorandum of understanding to ensure aircraft safety . It stipulates what their pilots should do to avoid a clash over Syria as both countries carry out separate air strikes.
It was stressed the document was not a treaty of cooperation.
"The signing of the document in no way changes the Russian principal position, whose military forces in Syria are operating at the request of the legitimate authorities of that country while use of force by the United States and the counter-ISIL coalition lead by Washington (…) represent negligence of the international law,"said
Russian Deputy Defence Minister General Anatoly Antonov.
While Pentagon spokesperson Peter Cook said the document was only about keeping pilots safe:
"The discussions through which this Memorandum of Understanding was developed do not constitute U.S. cooperation or support for Russia's policy or actions in Syria. In fact, far from it, we continue to believe that Russia's strategy in Syria is counterproductive and their support for the Assad regime will only make Syria's civil war worse."
There is to be no exchange or sharing of intelligence nor any joint operations.
The issue of aircraft safety started after Russia began bombing targets in Syria last month Moscow says its attacking ISIL, but many of the strikes have hit territory held by rebel groups fighting against Russia's ally, President Bashar al-Assad.