Harley-Davidson's profits fall as motorbike sales decline
Comments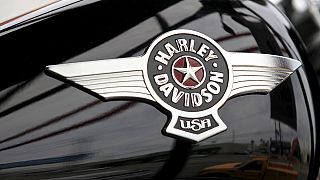 Harley-Davidson has reported a drop in quarterly net profits as sales of new motorcycles fell more than one percent globally.
In the US they fell by 2.5 percent.
As earnings fell below analysts' forecasts and the company talked of job losses, shares fell more than eight percent in pre-market trading.
Harley said that reorganisation costs including job cuts in the fourth quarter will incur a one-off expense of up to 30 million euros.
It has revised this year's annual sales forecast downwards, to two percent lower than in 2014.