Air France chief hints that full job cuts plan can be avoided
Comments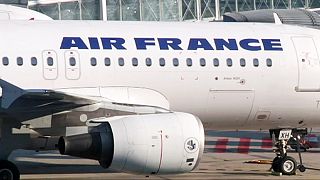 The head of Air France's parent company has said its job loss plan can be avoided if negotiations with the unions succeed in finding alternative ways to cut costs.
The first part of a two-year plan is to go ahead next year with the the loss of around 1,000 posts.
Air France-KLM's CEOAlexandre de Juniac told French media on Sunday (in French) that the redundancies could be voluntary if agreement is reached.
The rest of the plan, he said – involving a total of almost 3,000 job cuts – could be avoided.
Occasionally violent protests followed the company's announcement that it intended to implement its 'Plan B' of job cuts and reduced routes after negotiations with pilots broke down.