Facebook says UK corporation tax payment of just £4,327 was legal
Comments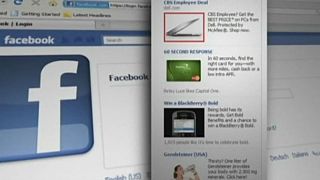 Facebook has insisted it is complying with the law despite paying under 6,000 euros in corporation tax in Britain last year.
According to its published accounts the social media giant paid £4,327 in company taxes after declaring an accounting loss of £28.5 million in the UK.
The amount is less than the tax paid by a single British worker on an average salary.
This came after Facebook paid £35 million in a share bonus scheme to its staff of over 360.
Globally it made profits of over 2.5 billion euros on revenue of 11 billion euros.
Commentators say the affair highlights loopholes in Britain's complex tax code.
Several global companies have come under fire for tax avoidance.