Markets rally at end of worst quarter since 2011
Comments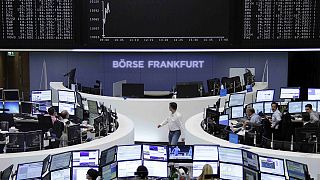 A rocky third quarter is coming to an end with stocks registering gains, bringing relief after the most difficult period for four years.
Markets were up in early trading and shares in Glencore rose again by six percent – two days after the mining giant plunged on the back of sliding commodity prices.
In foreign exchange, emerging markets which had fallen to historic lows, rose against the dollar.
It's unclear whether the rally is temporary after the trillions wiped off global shares in the past three months.
Investors remain nervous about the outlook and markets remain volatile.
Negative eurozone inflation and forthcoming US private sector employment figures may help determine future direction.