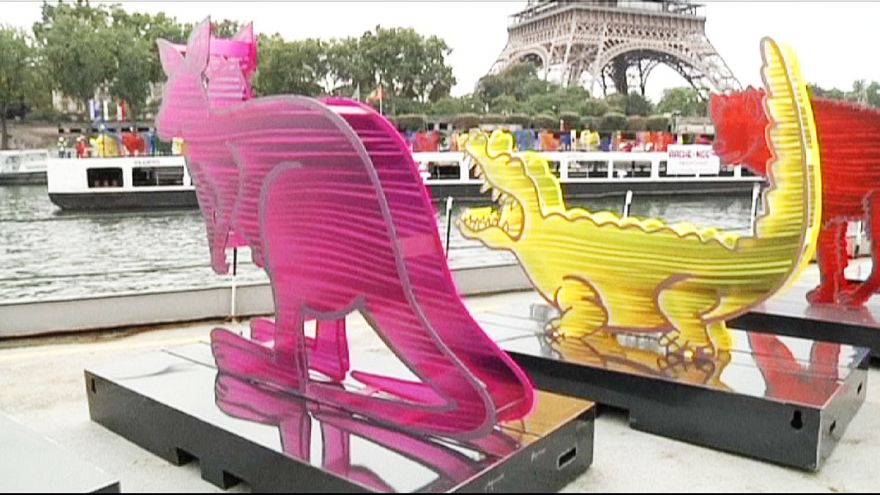 'Climate Noah's Ark' in Paris
The River Seine hosted its own version of Noah's Ark on Saturday (September 19), with 140 coloured statues of animals arriving on two boats down the Parisian waterway.
Part of a project named "Climate Noah's Ark", the display came to a halt in front of the Eiffel Tower. The French capital will host a major UN climate summit between November 30 and December 11.