BlaBlaCar receives 'record' new investment
Comments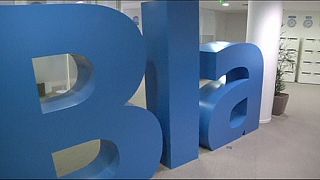 The car-sharing group BlaBlaCar says it's had $200 million (177 million euros) in new investment – said to be a record for a young French start-up.
The Paris-based company has taken funding from venture capital firms in the US and Sweden.
It reportedly becomes part of a privileged group of private tech start-ups valued at more than a billion dollars.
BlaBlaCar pairs up motorists with passengers wanting to travel and is in the forefront of the sharing economy.
It has been growing 100 percent each year in Europe – with 10 percent of the population in its home country of France said to have signed up.
It has 20 million members and operates in 19 countries.