Turkey's inflation likely to bust 2015 target
Comments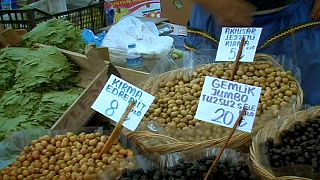 Turkey's annual consumer price inflation is back above seven percent as the August figures were well above forecasts.
The news sent the currency, the lira, lower as rises in the costs of food, non-alcoholic drinks, entertainment, and restaurants and hotels hit hard.
The government's target is five percent, but many brokers are predicting a year's-end figure of closer to eight.
After consumer prices rose 0.40% in August Turkish inflation is now at an annual rate of 7.14%. The rise in domestic producer prices is only slightly smaller.