Eurozone business activity quickens growth
Comments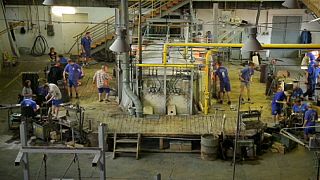 The news business activity in the Eurozone grew at its fastest pace in four years bolstered the market on Thursday.
August saw Italy score its best performance since 2011, and the number one growth engine Germany strengthened its position.
Good news, but slower growth in emerging markets and recent financial market volatility, as well as a stronger euro, means sustaining faster growth until 2016 may be tough.
Purchasing Managers' Indexes around Europe showed upward trends; the major exception was France, where it dipped to its lowest level since the start of the year.