Iraq: series of Baghdad bombings kills at least 24
Comments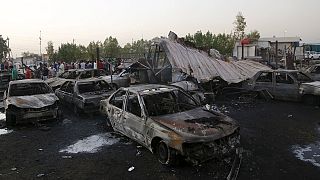 A series of bombings across the Iraqi capital Baghdad have killed at least 24 people and injured dozens.
The Shi'ite district of Habibiya suffered the deadliest blast. Some 15 people died in a car bombing near an outdoor car dealership.
Further explosions occurred in at least four other areas of the capital.
There has been no claim of responsibility for the attacks.
Habibiya lies in the east of the city, near to Sadr City – the site of an attack on Thursday (August 13), which would prove to be the deadliest in Baghdad in a year.
Claimed by the self-proclaimed Islamic State group, or ISIL, the huge truck bomb blast killed more than 70 people.
Meanwhile, US-led forces have continued to bombard ISIL strongholds across the country and in neighbouring Syria.