Google makes alpha bet on new company structure
Comments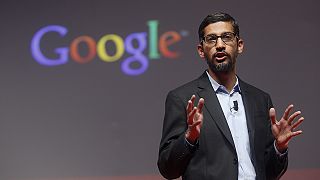 Google has grown so big so fast and now has fingers in so many pies it was starting to confuse investors.
So in a shock announcement on Monday night the Californian giant unveiled major restructuring and the creation of a new company, Alphabet. Google will just be a branch of this new entity.
Google will be the biggest branch, for sure, but will be recentred around its core internet activity. It will also keep the research skunkworks, and the online advertising business.
Star products like its mapping systems, YouTube and Android stay with Google.
But the boss changes. Google will be run by Sundar Pichai, until now co-founder Larry Page's presumed heir. This 43-year-old Indian-born engineer created Chrome and Android, but the public hardly knows him.
Page becomes the boss of Alphabet along with his co-pioneer Sergey Brin.
The businesses the most removed from Google's origins will now be clearly defined and separate, although subsidiary to, the mothership; things like Calico, the laboratory looking into human longevity, Fiber, the high-speed internet specialist, or Nest, the connected thermometre maker.
Analysts say this will give the technology giant more freedom to develop innovative cutting-edge products, until now fringe activities that were costly in R&D. The best known are Google Glass, or the driverless Google cars. It will also offer investors more transparency, and allow them to identify more clearly what they are buying into.
Alphabet will take over Google's quotation in the markets and shares will be automatically converted into Alphabet shares with identical rights, but Google will, effectively, disappear as something people can buy.
Whether investors see the new company as an alpha bet remains to be seen, but the change sounds irreversible, and will be fully in place by the end of the year.