USA: Israeli spy Pollard to be released after 30 years in jail
Comments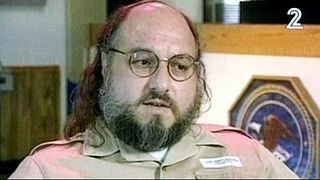 Convicted of spying for Israel , former US intelligence analyst Jonathan Pollard is to be released in November on parole after 30 years in jail.
He will however be required to remain in the United States for five years.
Pollard was found guilty in the 1980s of handing over suitcases full of highly classified documents.
His imminent release has been welcomed by the Israeli government.
The scope of his crimes, which his detractors say made him a traitor, but which his supporters insist were exaggerated, have been compared with recent computer-era breaches as small fry.