Greek Prime Minister Alexis Tsipras faces problems in his Syriza party
Comments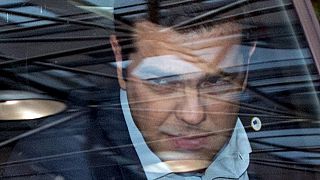 Greek Prime Minister Alexis Tsipras must quell potential rebellion in his Syriza party after his return from the Brussels summit.
Fifteen deputies in his party have signed a letter to say he cannot count on their support to approve future reforms. He must also persuade his voters to march to his tune.
"The deal contains more recession for Greece and the lower income earners who have supported Syriza are bound to feel it more. The prime minister tried to avoid that in Brussels but didn't manage it," said Charalambos Gotsis an economic analyst.
Angelos Koveos, a political analyst believes there could be big changes in the political landscape.
"This deal is likely to cause what I would call the Big Bang of the Greek political system, but I feel Mr.Tsipras may manage to get through mainly with the help of the opposition," he said.
The Greeks could be forced back to the polls. That is one of three options which political observers believe Tsipras has ahead of him. The other two are either to form a national unity government or simply crackdown on Syriza members.
"The deal Alexis Tsipras managed to strike in Brussels has multiplied rather than solved his political problems back home. The youngest elected prime minister in Greece's modern history now runs the serious risk of becoming the one with the shortest term in office," reported Stamatis Giannisis euronews' correspondent in Athens.