Explosives stolen from French army base
Comments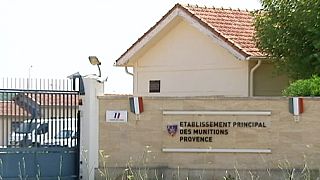 A cache of explosives, detonators and grenades have been stolen from an army base in the south of France.
The burglary happened despite heightened security in the country after a worker beheaded his boss and tried to blow up an industrial site near Lyon at the end of June.
The high-security army base is located in the town of Miramis around 60 kilometers west of Marseille.
The mayor of Miramis, Frederic Vigouroux, said everything stolen is "inherently dangerous."
"There is a reinforced double wire fence, we have patrols, there are dogs, every type of security the military can provide. There are munitions, it's not just a police station," said Vigouroux
.
A police official said the burglars appear to have cut through the fence to get into the base.
The Marseille prosecutor said an investigation is underway into charges of "fraudulent entry into a military compound."