Scientists develop tests that predict your chances of dying
Comments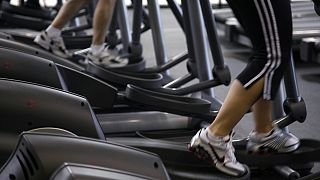 You may have thought a thorough examination by your GP would be among the best ways of finding out if you're going to drop dead within the next five years.
But this is not the case if you believe scientists writing in the Lancet medical journal.
Experts have said a physical examination is not necessary to get life expectancy results. How you rate your health prospects is a better predictor of death in the next five years for men aged 40 to 70.
Other important questions include how fast you walk and how many cars you own.
While the strongest risk factor for men is self-assessed health, the strongest for women is any diagnosis of cancer, which is the biggest cause of women's death in this age group. Answering 11 questions for women and 13 for men will produce a percentage risk factor for death within five years.
The study uses research carried out by Andrea Ganna and Professor Erik Inglesson. The website is called Ubble, which stands for UK Longevity Explorer. If your Ubble age is higher than your actual age then, say researchers, you might like to think about making possible life-changing improvements, such as a better diet or stopping smoking.
According to the report published in the Lancet: "The prediction score we have developed accurately predicts five-year all-cause mortality and can be used by individuals to improve health awareness, and by health professionals and organisations to identify high-risk individuals and guide public policy."
The researchers used nearly 500,000 participants from the UK Biobank. They included 655 different measures that can affect the chances of premature death to put together a short questionnaire.
Dr Ganna said the questionnaire was merely an indicator and respondents should not take for granted that their result was set in stone.
"The fact that the score can be measured online in a brief questionnaire, without any need for lab tests or physical examination, is an exciting development. We hope that our score might eventually enable doctors to quickly and easily identify their highest risk patients, although more research will be needed to determine whether it can be used in this way in a clinical setting."