US Senate fails to act over controversial surveillance laws
Comments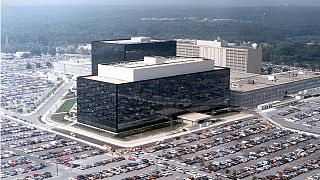 The US Senate has failed to reach a deal over extending anti-terrorist laws that let its security services collect phone data.
It means the law known as the Patriot Act expired at midnight local time leaving a gap in the US's security surveillance programme.
Pressure to revise the legislation was triggered by National Security Agency (NSA) contractor Edward Snowden when he revealed the phone records of tens of millions of Americans were being collected en masse by the NSA.
A desire to protect privacy rights has produced a new watered down proposal called the Freedom Act which Senators are considering. It ends the "megadata" collection replacing it with a more targeted system.
The Patriot Act was originally signed into law by Republican President George W. Bush after the September 11, 2001 attacks on the United States.
On Sunday at a rare weekend sitting of the Senate, Republican Rand Paul who is opposed to both Acts, used his prerogative to delay debate which means it is unlikely the replacement legislation will be be voted on until Wednesday.
If and when that happens the Freedom Act allows for the Patriot Act to be temporarily extended until the new law comes into effect.
But for now the National Security Agency has been forced to turn off its data collection servers which critics including President Obama says will leave the US vulnerable to undetected terrorist activity .