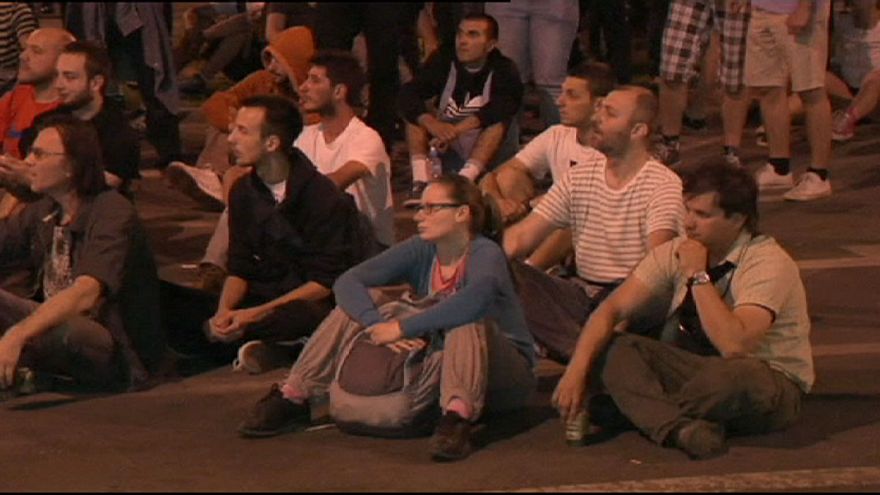 Violent anti-government protest in Macedonia
Violent clashes broke out late on Tuesday at a demonstration in the Macedonian capital Skopje, protesting against the 2011 death of a 22-year-old who was beaten by police during post-election celebrations.
The violence came hours after Macedonia's opposition leader accused the country's prime minister of attempting to cover up the death of the young Martin Neskoski. At least 38 policemen and one protester were injured during the clashes.