Cyprus reunification hopes edge toward reality
Comments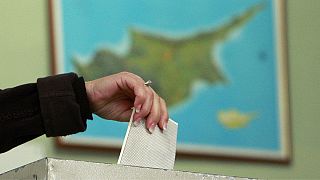 There is growing optimism that stalled peace talks in Cyprus might resume. A dispute over offshore gas reserves led to their suspension last year. The UN Special Adviser on Cyprus, Norwegian Espen Barth Eide, has said he sees no obstacle, once the elections in the self-declared Turkish Republic of Northern Cyprus are over.
Since 1974, when Turkey invaded in response to a Greek Cypriot coup backed by the junta then ruling in Athens, Cyprus has been divided into the Turkish Cypriot-inhabited north and the Republic of Cyprus, with only the Greek Cypriots enjoying international recognition.
The UN has kept peacekeepers along a line that cuts through Europe's last divided capital, Nicosia.
Turkey keeps some 30,000 troops in the north.
In November last year, the Turkish Cypriots celebrated the 31st anniversary of their unilateral statehood declaration.
But more than 40 years of trying to solve many disagreements have not born fruit.
In April 2004, a plan drafted by then UN Secretary General Kofi Annan was put to referendum in both communities. The Turkish Cypriots endorsed it, and the Greek Cypriots rejected it — overwhelmingly. The island remained split but joined the EU anyway in May that year.
Hopes for an end to the stand-off rose again in March 2008, when a wall at the boundary between the Republic of Cyprus and the UN buffer zone in the heart of Nicosia was finally demolished.
In February 2014, after several years of improving relations between the north and the south, the leaders of each side, Nicos Anastasiades and Derviş Eroğlu, issued a joint declaration expressing their desire to reunify the island.
But then in October, the negotiations were stopped, as a row escalated over oil and gas reserves in the sea bed. Greek Cypriots complained that Turkey was exploring in its Exclusive Economic Zone in the eastern Mediterranean.
Ankara has since pulled its research ship out of Cyprus waters, helping to ease tensions, and now both sides seem ready to return to the table once again to take steps towards a deal on perhaps creating a federal Cyprus.