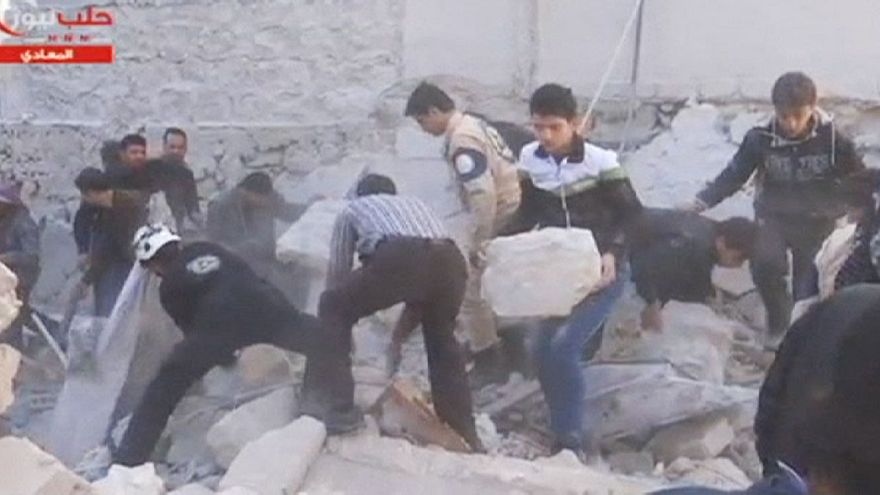 Syria: blasts over the city of Aleppo
Several explosions hit neighbourhoods in Syria's second city Aleppo on April 13, according to reports from activists that blamed government "barrel bomb" air strikes.
At present Aleppo is a major front line in the Syrian war. On Sunday, at least nine people including five children were killed in a Syrian army air strike that hit a school in a rebel-held area, though the army denies the report.