France: Controversial draft law revives euthanasia debate
Comments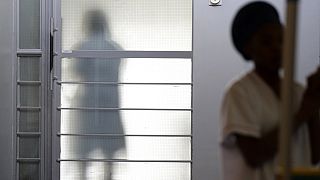 French legislators have started debating a draft law which could take the country a step closer to legalising euthanasia.
It's brought campaigners on both sides of the debate out onto the streets of Paris.
The bill would allow patients with hours or days to live to ask to be put in to a "deep sleep" until they die – a type of anesthetic that is irreversible.
"I would like to see, and this would be my first request, for everybody to agree, and for the government to action a plan for the palliative care units," said Philippe Gosselin, a UMP parliament member.
The bill is being debated for two days, with a vote due next week.
"The request of a person concerned with ending their life is not listened to enough. And the second thing is that the people don't have a real choice," said Jean-Louis Touraine, a Socialist Party parliament member.
Pro-euthanasia campaigners want to see a clearly defined right for patients to die, while those against are supporting the calls for more palliative care.