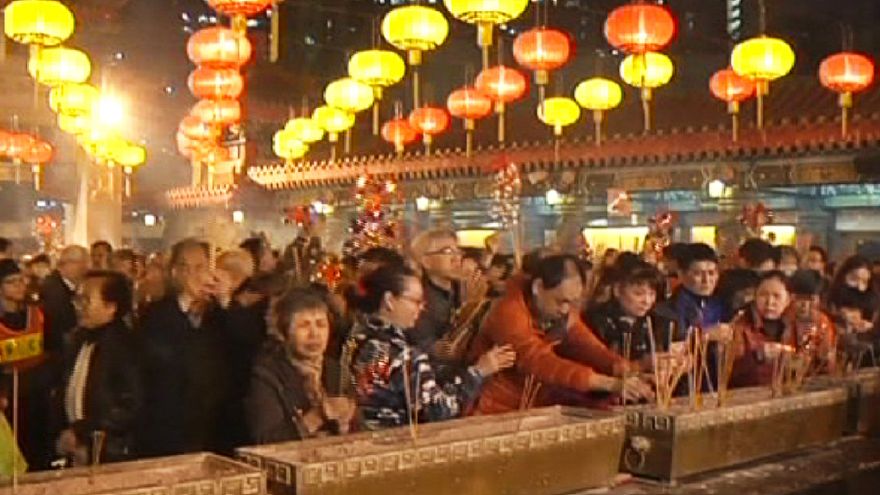 Hong Kong celebrates Lunar New Year
As people marked the arrival of a new lunar year in Hong Kong on Thursday, worshippers could be seen rushing to the altar.
According to traditional Chinese time-keeping, 11pm on the eve of the lunar new year is an ideal moment to visit a temple to pray and light incense sticks. The hope is to bring as much good fortune for the coming year as possible.