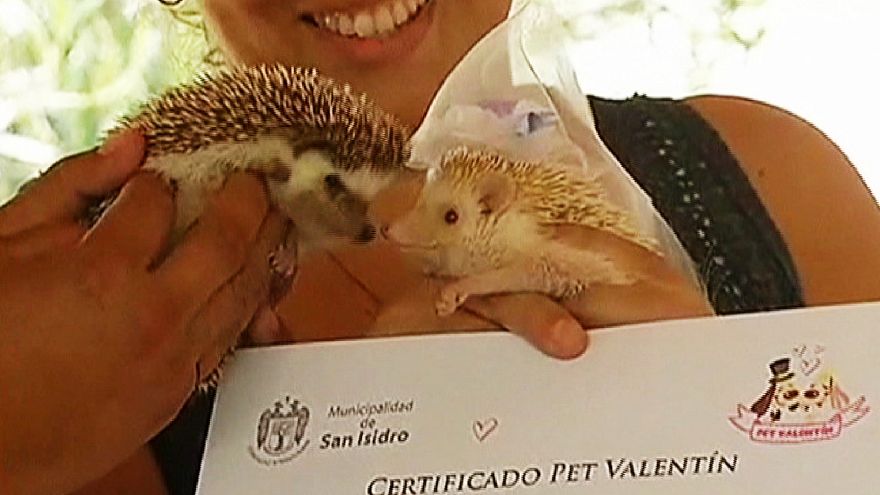 Peru: Pets tie the knot on Valentine's day
Dressed in white wedding gowns and black tuxedos, rabbits, hedgehogs, cats and dogs tied the knot at a mass pet wedding ceremony on Valentine's Day in Lima's San Isidro district.
Andre Lanatta, the organiser of the wedding event, said the ceremony aimed to encourage people to be responsible pet owners. It also aimed to help educate people about the importance of cleaning up after their pets in public places, such as gardens, streets and parks.