Croatia and Serbia's unforgettable bloodshed
Comments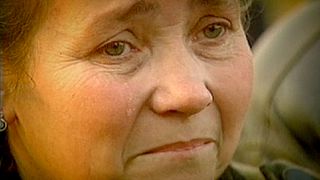 The results of the 1991-1995 Croatian War of Independence may be seen today in villages populated by Serb refugees who were driven out of Krajina, or by visiting a cemetery in Vukovar.
Vukovar is considered by many as a symbol of the Yugoslav nation's suicide.
The picturesque city on the Danube was reduced to rubble during a three-month siege by the Serb-dominated Yugoslav army and local Serb militia in 1991.
All non-Serbs were expelled from Vukovar, and some 200 patients from a local hospital were executed after its capture by the Serbs.
Croatian official sources estimate 12,000 Croatians were killed or went missing.
The Serbs conquered several areas of Croatia, notably bordering on Bosnia.
Among the most notable was the self-declared Republic of Serb Krajina. This was too much for the Croats.
Croatian President Franjo Tudjman together with military leaders launched 'Operation Storm' to rid Krajina of Serbs, and it was retaken in four days.
During fighting that dragged out through August, according to Serb estimates,
more than 1,000 civilians were killed, and more than 700 soldiers.
The toll cited by the Croatian side was 174 troops. Four UN peacekeepers were also killed.
Many people hope the International Court of Justice ruling helps iron out tensions between Croatia and Serbia today. There have been signs of that, such as the Serb president attending a ceremony marking Croatia's accession to the European Union.
Croatia's president said he was ready to help Serbia along the same path.
The judges consider their ruling fundamental for attempts by victims on both sides to seek compensation.